EDEL: Timelessness and Sustainability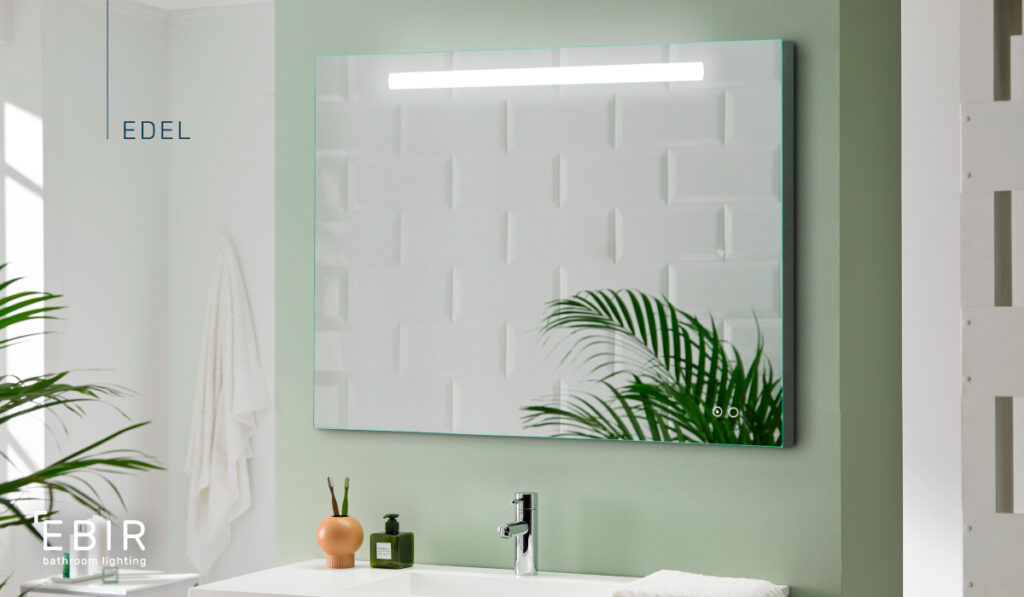 13 December, 2021 -
The EDEL mirror is a genuine top seller. Its success has been driven by both its timelessness and its competitiveness. EDEL is a simple, functional and sustainable mirror with a versatile design which can be adapted to any environment.
The EDEL mirror fits in any space, whether more classic or more modern; the EDEL mirror always brings that special extra touch in the bathroom as a whole when you choose to include lighting in the mirror. It also projects direct functional light through its upper window which illuminates the face. The system consists of a driverless ACLED (alternating current LED) strip which is repositionable and recyclable. These recyclable power strips can be replaced, if necessary, proving them with a sustainable end in which materials are reused.
Undoubtedly, it is a mirror that brings a natural personality to any space where you want to inspire an atmosphere of serenity and elegance.