Scarlett: Serenity At Its Most Personal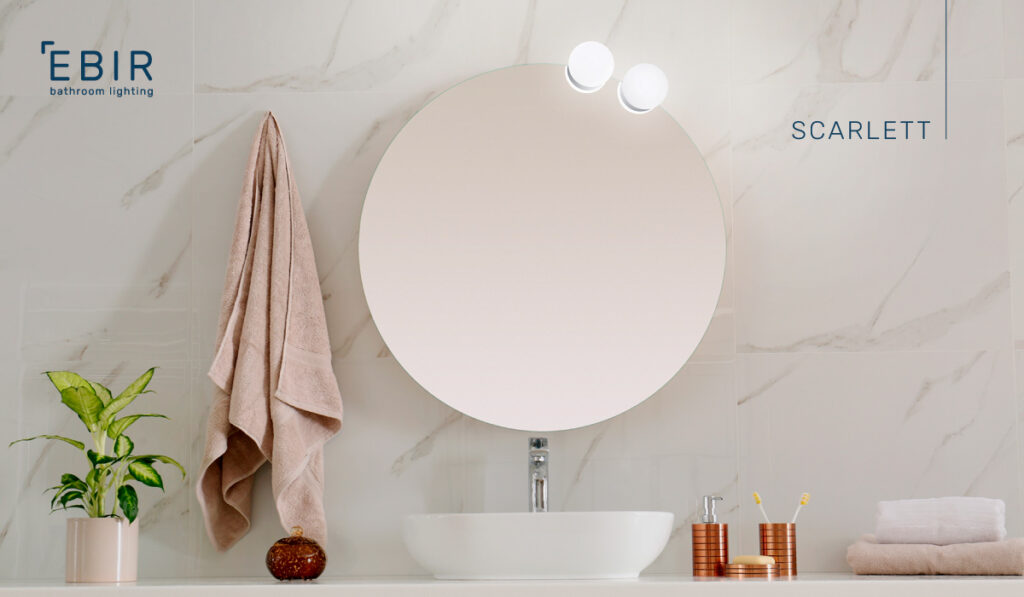 28 December, 2021 -
The year 2022 is beginning and in the bathroom decoration sector the trends for this new year are very clear: personality and the pursuit of serene atmospheres. Every day the idea of turning the bathroom not only into a space for personal hygiene, but also into a wider area in the search for relaxation in one's own home, is gaining more and more strength.
To achieve the desired effect of serenity, the best accomplices are organic shapes. Special designs, such as EBIR's Scarlett luminaires, are capable of bringing irresistible personality to any space.
The Scarlett luminaire offers a complete range of combination possibilities in organic, circular or angular mirror shapes. Whether at a dressing table, in a bathroom, bedroom or any other room, it's perfect for playing with the imagination and creating a personal and evocative combination.
Its 360° illumination is aimed directly at the user and is dazzle-free; ideal for carrying out tasks that require a certain degree of precision, such as applying make-up, shaving, waxing, etc.
As there is no visible arm, the lighting is completely integrated into the mirror as a whole. You can combine as many lampshades as you like, in any position you prefer, and they are also available in chrome and matt black finish.
Scarlett is, without a doubt, the distinguishing element of any bathroom space.