Recovering the essence of what's natural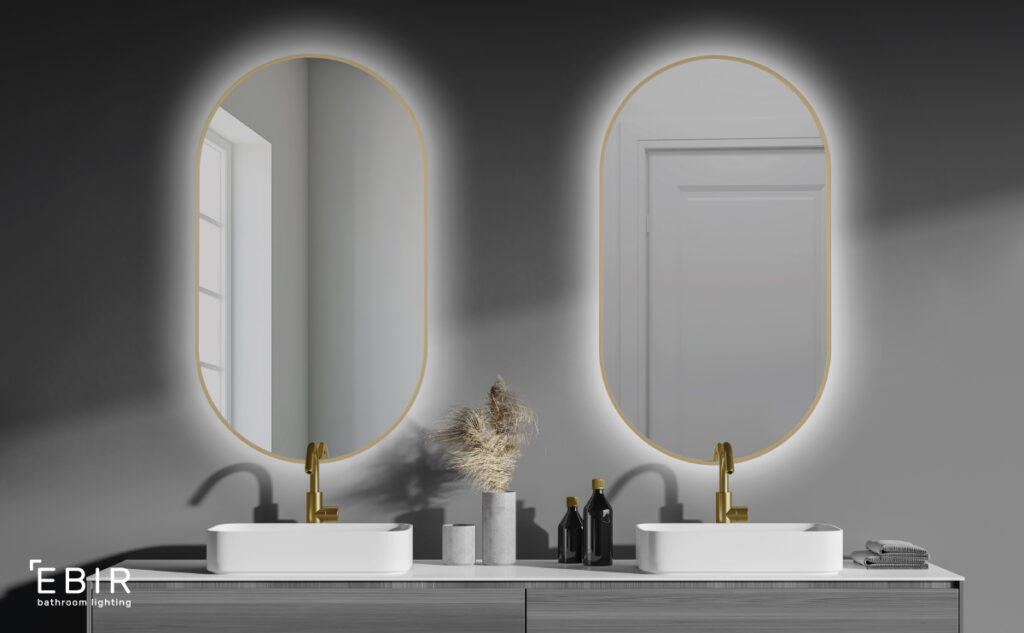 29 July, 2021 -
Returning to the essence, to the origins and to what's natural; our collection of 'backlit' mirrors with rounded edges and painted borders aims to evoke this range of feelings by combining ambient lighting with a decorative border. Our organic mirrors achieve this perfect visual balance with their ambient light and decorated edge.
The organic design remains one of the biggest trends in the search for more welcoming spaces. These designs continue to dominate interior and product design. Faced with an intense outside world, many people are making their homes more welcoming, seeking to make their homes a real refuge. This means increasingly fluid interiors, with a return to tactile surfaces and smooth lines.
Their functionality and powerful decorative impact have turned organic mirrors into decorators' best allies when it comes to evoking Mediterranean and natural atmospheres, yet without compromising on sophistication in the slightest. While in previous seasons round mirrors were the protagonists, today organic mirrors have swept in and taken over.
The personality of these mirrors makes them decorative elements not only to be used in bathrooms, but they are the ideal complement to give any space a distinctive feature.
Our collection of 'backlit' mirrors with rounded edges and painted border offer decorative ambient lighting, thanks to their rear LED strip, and are available in three finish options: white, black and gold. All these options can be combined perfectly with the other decorative elements in the bathroom.
As customised options, these mirrors can be produced without the painted edge, with sandblasted perimeter on the front or inside perimeter. On / off touch sensors or anti-fogging can also be fitted.
The LED strip can be the traditional LED strip or the new GLOW strip, which leaves the dots invisible to the naked eye, and comes in various colour temperatures: 3000K, 4000K and 5700K.
If you want to know more about this category of mirrors, please don't hesitate to contact us.