EBIR lights up the bathroom proposals of the main exhibiting companies at Cevisama 2020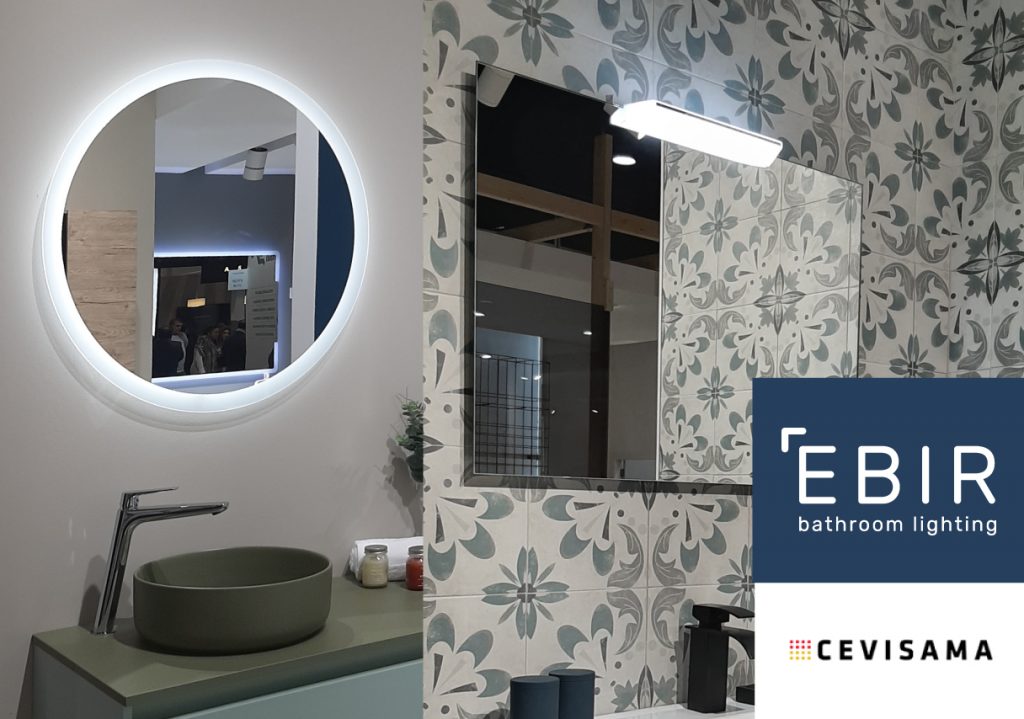 13 February, 2020 -
Cevisama 2020, the second most important fair of the tile sector in the world, was held from February 3 to 7 in Valencia and once again reveals that the bathroom sector is becoming more and more relevant and this year reached around one hundred exhibitors dedicated to this area of the home.
As usual at this fair, the main manufacturers of furniture, sanitary ware and bathroom furniture have chosen EBIR's mirrors to illuminate their new proposals.
During the event, that hosted around 95,000 visitors from all over the world, we were able to confirm the trend that the bathroom is gaining prominence among the distributors, architects and interior designers who went to the fair. More than 100 manufacturers offered their new products in ceramics, furniture and other bathroom equipment, and EBIR's products, with its interesting proposal regarding design, quality and innovation, kept on giving light to the spaces of the main international bathroom equipment companies that exhibited their proposals for 2020 during the event.
We were able to check out a wide range of both mirrors with integrated lighting and LED bathroom luminaires for bathroom mirrors exhibited by the companies on their stands, and which had a positive impact on the professionals who visited the fair and highlighted the fact that lighting is essential to achieve an atmosphere that inspires well-being and to enhance quality and design in the remaining bathroom equipment.
This edition continues to highlight the numerous presence of LED bathroom luminaires, confirming that they are highly appreciated in the sector for their quality and high functionality in front of the mirror.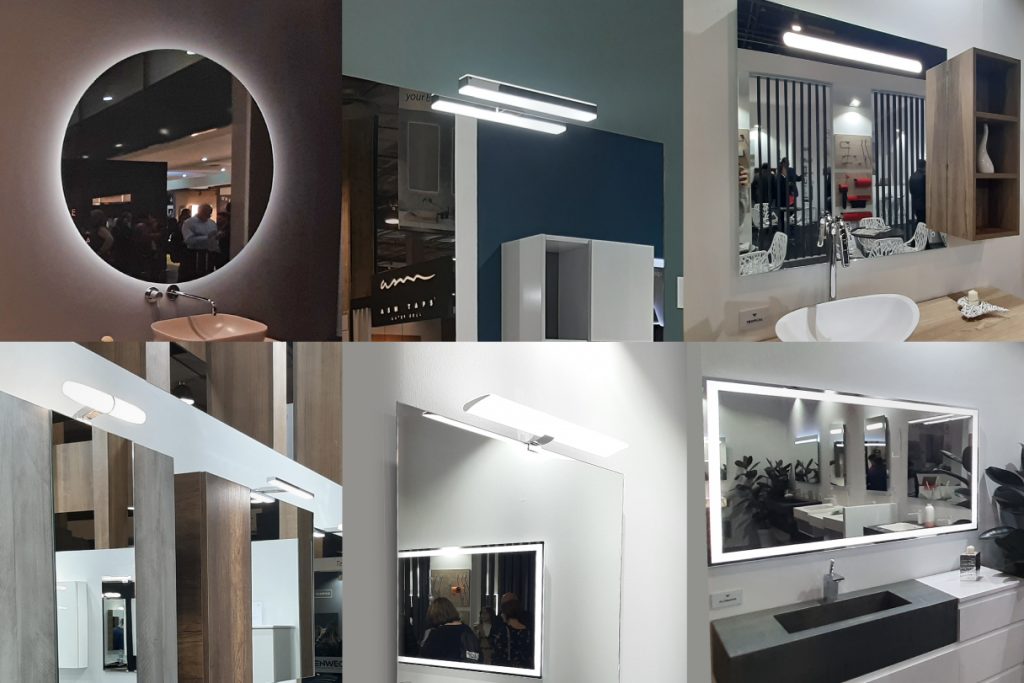 EBIR welcome a lot of visits to its headquarters during Cevisama fair
Yet another year, Cevisama 2020 has been a very important meeting point between professionals and manufacturers. For this reason, the EBIR team took the opportunity to invite our main customers and collaborators to visit the new headquarters of the company located in Paterna. The business partners who were able to accept the invitation were very positively impressed by the new facilities of the company.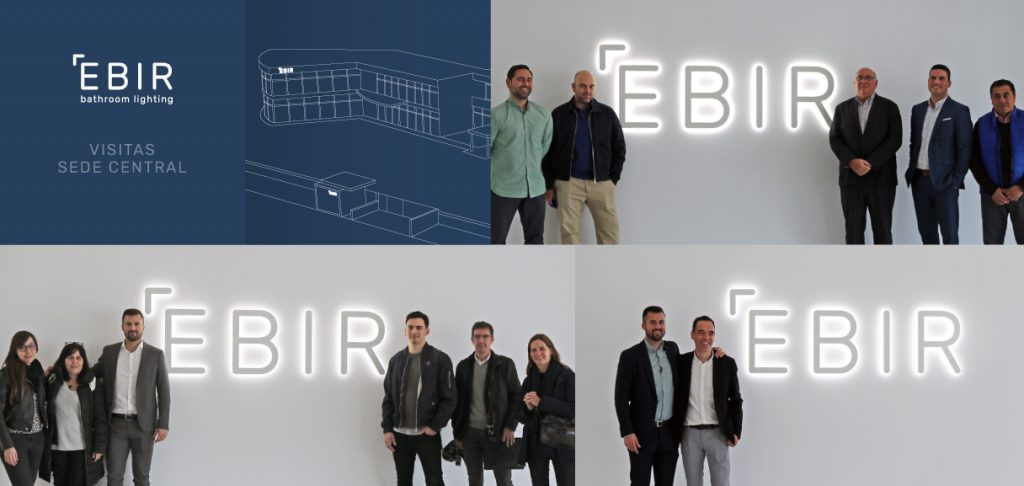 More exhibitors at Cevisama 2020
Previous to its celebration, everything pointed out that this show would be one of the best editions of the international fair, and it did not fail. With a total of 11 pavilions in facilities covering more than 120,000 m2, around 580 exhibitors displayed their products, thus consolidating its position not only as a key event for professionals from all over the world, but also as Spain's most important trade fair for everything related to bathroom renovation and decoration.