Dafne. A plus of visual impact and luminosity of the space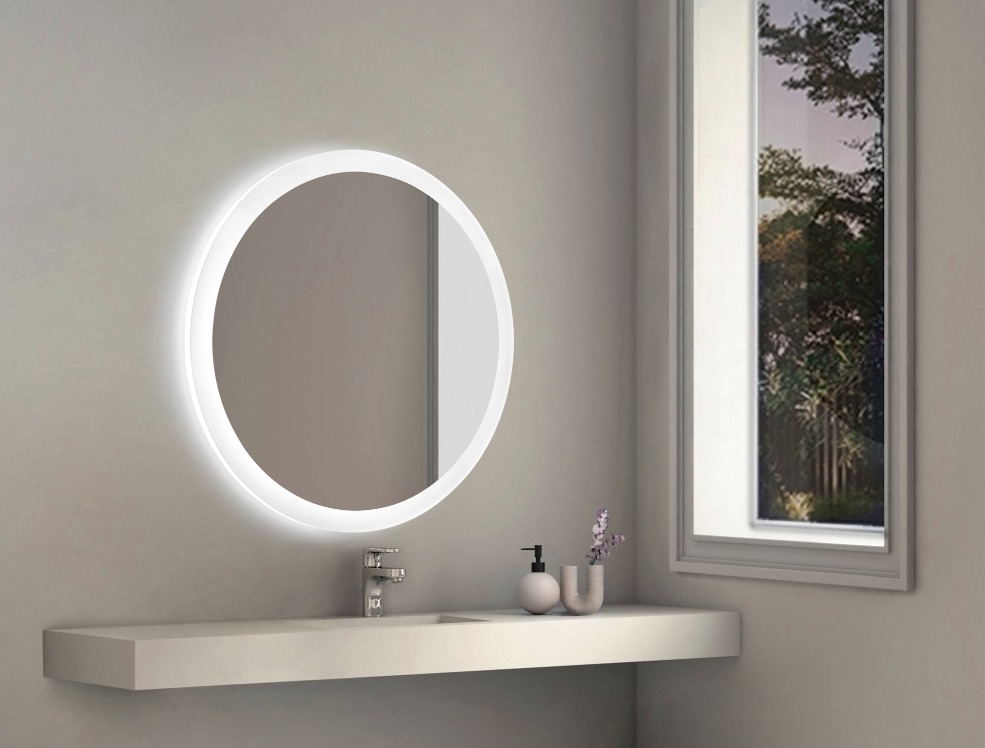 31 May, 2023 -
Creating personalised, exclusive, intimate spaces… is key to achieving a feeling of well-being in something as personal as a home. For all kinds of styles, Dafne is positioned as an option to discover: circular mirror with a methacrylate edge; simple lines and shapes to create spacious and bright rooms that combine the avant-garde with minimalism without losing an iota of light.
In addition, the characteristics of its edge make the brightness stand out thanks to the diffusion effect that light generates through methacrylate. In this way, glare is avoided to be even more in tune with that aura of comfort and convenience that the rooms where this mirror is located transmit.
All this, added to the uniform and high-quality lighting that it provides, will make this mirror a great ally to enhance and give personality to any space.
Add that to its great versatility to adapt to all types of decorative styles and the result is a timeless mirror that will enhance the spaciousness, beauty and luminosity of the rooms.