Sustainable EBIR Plan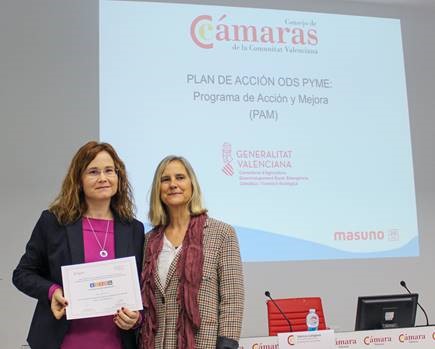 12 January, 2023 -
On 14 December we received our diploma at the headquarters of the Chamber of Valencia, after having participated in the SDG-SME Action Plan along with 24 other companies from various sectors in the province of Valencia.
This is a plan that aims, through an assisted diagnosis tool, to help companies reduce their environmental impact and become more sustainable by establishing and implementing this action and improvement plan focused on 5 of the United Nations' 17 Sustainable Development Goals.
Our colleague Amparo Valero, Head of Processes and Sustainability Plans, was there to collect the diploma.
This collaboration is part of the Ebir Sustainable Plan, which aims to align all the company's activities with the Sustainable Development Goals based on our strategic lines.