Our packaging is now more ecological, more efficient. BETTER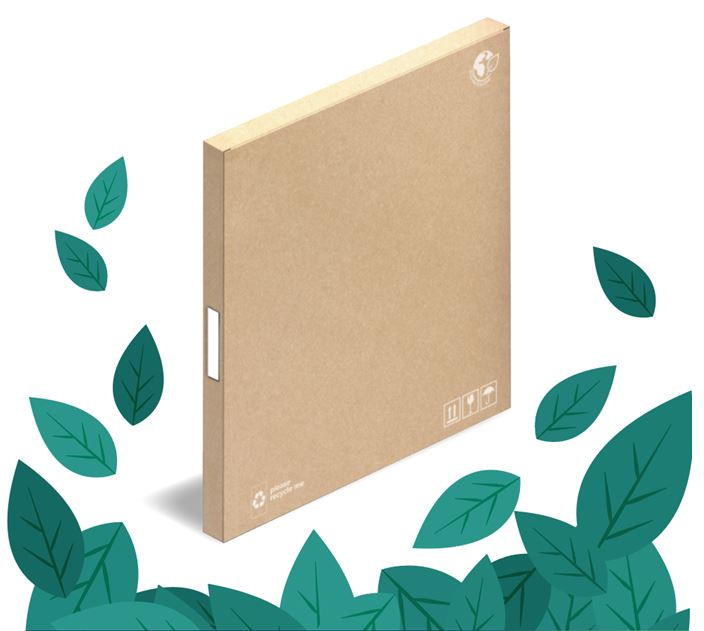 21 June, 2022 -
As a further step in our commitment to sustainability, during this financial year we are going to progressively introduce a new packaging in all our mirrors that reduces the environmental impact and also optimises logistics.
This new ECO packaging represents one more link in our commitment to respecting the environment, as it represents an 85% reduction in the use of plastics, as we are going to eliminate the use of EPS. This is thanks to the development of new cardboard corners that maintain the level protection of the packaging used up to now.
What is more, the cardboard of the new packaging does not contain mineral inks.Another advantage of this new packaging is that it will provide a considerable reduction in CO2 emissions from transport, since it reduces the average volume of our products by 35%.
In addition, with the incorporation of this new packaging we will be able to increase the average product capacity per pallet by 35%, allowing us to increase the units we store, and optimise logistics.
Likewise, this new packaging improves the user experience and the image at the point of sale, by visually and directly highlighting the contribution to caring for the planet.
Because taking action is what true commitment is all about.