Cora: simplicity is synonymous with elegance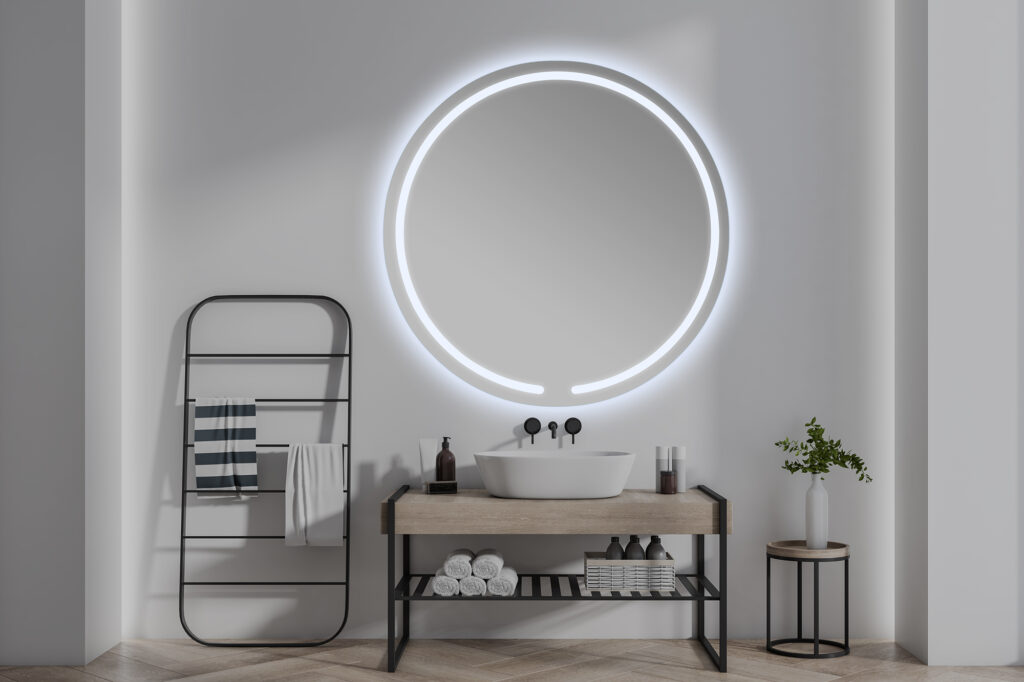 23 March, 2023 -
The bathroom has long been considered a space of well-being and in 2023 this concept will be reaffirmed. The key to this is to choose simple and natural designs that are at the same time elegant and distinguished, so as to achieve a chic style in line with the latest trends, including in terms of lighting. These trends continue to point towards round bathroom mirrors as opposed to the traditional rectangular and square shapes.
And included in this line is Cora, a mirror that adds style to any space thanks to its round design and its unique detail that is marked by an LED line traced on the outer perimeter. As a result, this SLIM mirror is fully attached to the wall, creating an attractive halo of light around the perimeter of any space.
But if there is one thing that stands out about this design it is its illumination, because this model incorporates our new Glow Plus LED strip that creates a uniform light projection that does reveal the LED points and does not produce any shadows.
On a technical level, Cora also has an IR on/off sensor and is treated with corrosion protection that prevents the glass from rusting.
If you also consider the fact that it is made in Spain, and that its packaging is sustainable and safe for transport, there is no more room for doubt:
Cora is the attractive mirror that fits into any space.