Blood donation campaign in Lighting Ebir

25 January, 2011 -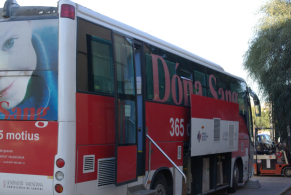 During Christmas, the transfusion centres tend to dry up the blood supply, (people are busier, they do not go so often to donate and the number of accidents is greatly increased as people travel more on these dates).Last January, the 13, EBIR- following its principles of Corporate Social Responsibility- organized a Blood Donation Campaign at their facilities .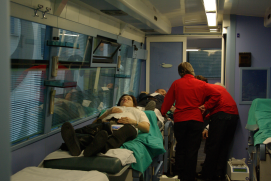 The Transfusion Centre of Valencia moved one of its mobile units to our factory for all those who wished to participate in this important and necessary cause. The collaboration of our employees, together with other employees of neighbouring businesses, as FEYMA or GALIVAL & STEEL, made the campaign a success for the team of doctors. We would also like to note a very positive aspect: there were 23 new donors made in this campaign, which is very positive. We also welcome its participation to regular donors who also attended.
Considering that in Valencia each day requires 700 donations and they are not always got, we hope that this modest donation has contributed to that figure.
THANK YOU ALL FOR YOUR COOPERATION AND WE HOPE TO REPEAT THIS SOON.